SERVICE RIFLE PORT
The Service Rifle Port plugs into the chamber just like a rod guide. It keeps solvent from running into the bedding, keeps the bolt in the open position, and prevents damage to your cleaning jag. The Service Rife Port is designed for rifles chambered in: 243, 308, Ruger mini 14 in 223, 30-06 (M1, M1, and M14's).
"O" RING REPLACEMENT KIT

Our "O" Ring Replacement Kit comes with tem silicone "O" rings and a tool we use to make replacing the "O" ring easy. We offer the kit in 17, 222, 243, and 308.
MAINSPRING CHANGING TOOL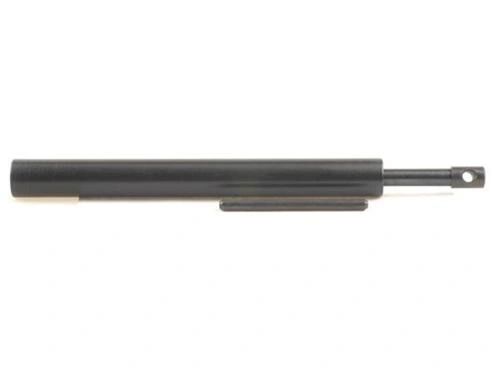 The Mainspring Changing Tool makes changing the Remington mainsprings a simple job. Our tool is great to use when relplacing springs or putting on aftermarket bolt shrouds. This tool safely controls the energy of the mainspring. It will work on any 700(long or short), 600, 40X, Model 7, XP-100, 722, and 721.